Greetings! The Scrivener comes to you this week from the far-flung Eastern shores of India. A number of great calls for papers and manuscripts have come across my desk this week, so let's get started!
Borrowers

& Lenders
Borrowers & Lenders: The Journal of Shakespeare and Appropriation is soliciting contributions to its "Appropriations in Performance" section. They are seeking contributions to a cluster of short essays on the topic of "Shakespeare and Dance." Potential contributors may interpret this topic in a number of ways, including, but not limited to:
•Adaptations of Shakespeare's plays for the dance stage, across a variety of dance types, including ballet, modern, hip-hop, and others.
•Dancing within performances of Shakespeare's plays, in theatre, film, television, etc.
•Dance and movement theories and Shakespearean performance.
•Dance as metaphor within Shakespeare's plays, and its implications for performance.
Essays should typically run 1,000 – 3,000 words, but may be longer. All contributions are subject to editing for length and content. Please send submissions, or any questions, to the cluster editor, Dr. Elizabeth Klett, by September 1, 2015.
For submission guidelines, visit the journal's website here.
Staging Practices
The New College Conference on Medieval and Renaissance Studies seeks
submissions for its upcoming conference on staging practices in medieval drama. Per the announcement:
As more medieval plays and mystery cycles receive modern stagings, what are we learning about medieval staging practices? What challenges have appeared, and what solutions have been found? What questions remain to be answered? How might modern theatrical practices illuminate medieval plays (or vice versa)? This proposed panel seeks papers on any aspect of staging and performing medieval drama, including language, theological and cultural issues, and making the plays engaging and relevant for a modern audience.
For additional information, please visit the conference website here.
Shakespeare

and War
Critical Survey, a publication of the University of Hertfordshire, seeks submissions for a special issue on Shakespeare and War. From the call: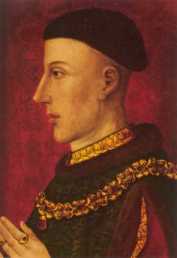 The tercentenary of Shakespeare's death fell in 1916, in the midst of the First World War, and the quatercentenary will fall next year, 2016, amid what looks likely to be continuing conflict in the Middle East, in the wake of more than two decades of intensive Western military engagement in Iraq, Afghanistan, and Libya. In light of this critical and popular interest, as well as current events, Critical Survey invites essays in the range of 5,000 to 7,000 words, inclusive, on any aspect of the connection between Shakespeare and war, to be submitted by 15 January 2016. Innovative critical approaches will be considered, as well as historicist scholarship; in keeping with the aims of Critical Survey, the only core requirement is language that is clear, concise, and accessible.
Informal inquiries about possibilities for essays, as well as proposals for book reviews, performance reviews, and review essays, are welcome and encouraged. Please direct all correspondence to the guest editor, Patrick Gray, at patrick.gray@durham.ac.uk.
The full call, as well as submission information, is available here.
Aging

in British

Drama
The editors of a collection on aging and old age in British drama seek contributions. Interested authors are invited to explore ALL periods and pieces of British drama in their presentation of old age as a concept, theme as well as performance. Thus thanks to its diachronic and comparative nature, the volume will hopefully broaden literary and cultural research on the final stages of life and yield new insights to the gaps in this area humanistic gerontology.
We invite abstracts on the following topics but other notions related to age, the elderly and aging in drama across centuries are likewise encouraged:
•biological, chronological, functional, cultural definitions of old age, senescence and aging in drama but also beyond
•performativity of old age (markers of old age; the old body on stage; etc)
•comic and tragic elderly and their plight
•old age/aging and playwrights/playwriting (deal with aging by means of art; do older playwrights write about old age or focus on youth)
•genderised aging on stage
•actors and actresses and aging
•younger versus older generations in drama (conflicts, struggles, reconciliations, etc)
•positive and negative stereotypes of the elderly
•stock characters (senex, crone, widow, benevolent father, dotard, etc) and their 'mutations' across centuries
•the influence of philosophical, religious and medical advice on old age and aging on drama (conduct texts, treatises, medical tracts)
•class/race/gender and dramatised old age
•new perspectives on Shakespeare's conceptualisations of aging, ages of mankind, senescence, etc
•comparative research on dramatising old age and aging (English vs French, German, Italian, American, etc)
•the future of humanistic gerontology (and dramatic arts)
Please see the full call here.
Thanks for reading The Scrivener. We are a mostly volunteer troupe here at TSS and would love to have you join our band of brothers! Please contact us at editor@theshakespearestandard.com.