Hello All,
Steven here, and welcome to O What Learning Is , your place for all things Shakespeare and Education related.I was off last week due to an unexpected emergency.  So what do I have for you this week? Well this week two Oxford Professor's offered up proof that Shakespeare had a c0-author and that it was Thomas Middleton. Next, the 2012 Sheedy Award was awarded last week. The National Endowment for the Arts awarded grants this past week to New Jersey organizations.  Finally, the Folger Shakespeare Library has acquired an archive of Lynn Redgrave memorabilia.
Shakespeare's Co-Author: Thomas Middleton
According to the Huffington Post,two Oxford Professors, Laurie Macguire and Dr Emma Smith have uncovered fairly compelling evidence that contemporary playwright Thomas Middleton helped to write All's Well That Ends Well. What is this specific evidence? The two professors cited vocabulary, unusual stage directions, and rhyming patterns that point to one particular co-author: Thomas Middleton.
"We are not saying that Middleton and Shakespeare definitely worked together on All's Well," said Dr Smith," but Middleton's involvement would certainly explain many of the comedy's stylistic, textual and narrative quirks. "
"The narrative stage directions – especially "Parolles and Lafew stay behind, commenting on this wedding" – look as though it is the point at which one author handed over to another."
Professor Maguire said: "The proportion of the play written in rhyme is much higher than usual for Jacobean Shakespeare – 19% of the lines are in rhyme, which fits Middleton's norm of 20%."
Maguire also sa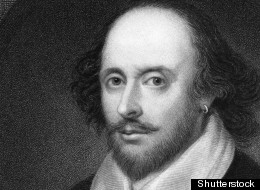 id that one word in particular stood out as suggesting Middleton's influence: "ruttish" (Act 4, Scene 3) – "a word whose only other occurrence as an adjective is in Middleton's The Phoenix. [The play] also sees an unusual number of Middleton's known spelling preferences."
Notre Dame's Sheedy Award Recipient Named:
Last week, the College of Arts and Letters of Norte Dame named theater professor Peter Holland the recipient of the 2012 Sheedy Excellence in Teaching Award. He will be honored during a ceremony December 5th.
The award, named for former dean Fr. Charles E. Sheedy, is the most prestigious faculty honor in the College of Arts and Letters.
"It recognizes what's unique about Notre Dame and Arts and Letters in that it combines the best of a liberal arts college with the best of a research university," associate dean JoAnn DellaNeva said. "We expect professors to be excellent in both teaching and research, and our students are beneficiaries of that."
Holland, one of the world's foremost authorities on Shakespeare in performance, was chosen to receive the award based on "extraordinary" nominations from both students and faculty members that praised his engaged teaching style and informed scholarship, DellaNeva said.
"We had some wonderful letters of nominations for him that talked movingly about him as a concerned professor who goes out of his way for his students, particularly the undergraduates," she said. "We also had nominations from faculty working with him who were also really impressed by his truly exceptional undergraduate teaching."
New Jersey Arts Organizations Receive NEA Grants:
New Jersey arts groups are set to receive grants totaling more than $1 million from the National Endowment for the Arts, the NEA announced on Wednesday. Recipients include The New Jersey State Council on the Arts  who will receive the lion's share of $879,600. The council is a supporter of state arts centers, theaters, museums and orchestras. Further grants awarded were as follows: $20,000 for the Paper Mill Playhouse  in Millburn; $77,000 for Kean University in Union; $15,000 for the Rutgers University Center for Latino Arts and Culture; $15,000 for the Shakespeare Theatre of New Jersey in Madison, to support a staging of Tovarich by Jaques Deval and $10,000 for the Music For All Seasons program of Scotch Plains, which provides music programs for at-risk children living in California, Connecticut, New Jersey, New York and Pennsylvania.
The Folger Shakespeare Library to Host Permanent  Redgrave Archive:
The Folger Shakespeare Library announced Monday that it has acquired an archive showcasing actress Vanessa Redgrave's history with Shakespeare including one of her earliest roles A Midsummer Night's Dream at the age of 15, which her father, actor Sir Michael Redgrave walked out on.
The Folger — where Redgrave once served on the Board of Governors — will be the permanent home of her personal papers and photographs, the library announced Monday. Redgrave's scripts, handwritten letters, scrapbooks, playbills and other mementos offer insight into the actress and her famous family.
Other Bits of Interest:
The Tempest was recently released as app for The iPad. It was the creation of Associate professor of English Elliott Visconsi and his colleague, Katherine Rowe, a professor at Bryn Mawr College, designed the app to bring Shakespeare's plays to the 21st century.
Well, that's all for this week.  What did you think about Thomas Middleton be named one of Shakespeare's Co-authors? What are you thought on the Sheedy Award result? How about the NEA endowments that were announced this week? What about the permanent archive on Vanessa Redgrave and her family acquired by the Folger Shakespeare Library? We want to know so you can comment down below or you can like us on Facebook and follow us on  Twitter. We love to hear from you, so drop us a line!

The work of The Shakespeare Standard cannot be done without the continued support of our patrons, a.k.a., you. So please consider making a donation to help us out.
Now that this article is out of the way I would like to pass on a couple more tidbits of information to you all. First is that Claire Kimball, our regular  Education Editor will be back next week to take over her column again after a hiatus for a couple months. So with that being said I want to welcome her back into the fold.
My next tidbit is that I myself will be going on hiatus for the next couple weeks or months  as I am moving. With that all be said I would like to say that I have enjoyed my time being the interim Education Editor and that I will see you all soon!