If there's something strange… In your neighbourhood..
Who you gonna call? Ghost-bus-ters!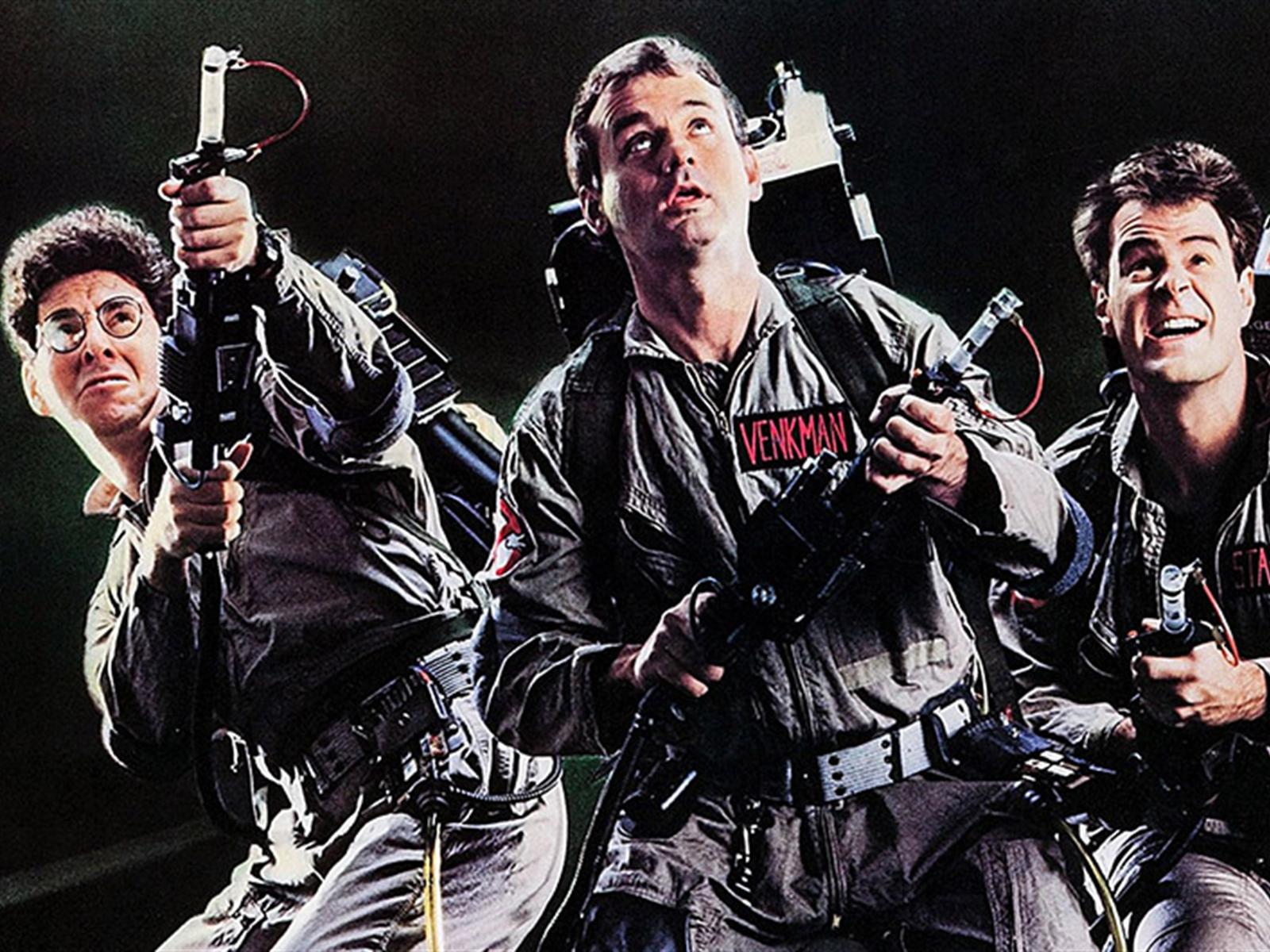 Picture the scene, it's the 1590s and you've noticed weird apparitions (that don't look good) when you last went to see a showing of Richard II (and they definitely weren't part of the play), who you gonna mail? Ministers of Grace!
That's right; in Ministers of Grace Jordan Monsell has brought us the mash-up we didn't even know we needed: Shakespeare and Ghostbusters all under one roof, and it's brilliant. In a week of Shakespeare controversy surrounding a particular production of Julius Caesar I can't promise this might not be construed as controversial. Let's face it, academics running round catching ghosts, arrested thanks to a government faction deeming it dangerous madness (or rather keen to get their enemies arrested), opening up the containers to release the spirits, blaming the ministers and then seeing all havoc break loose in a custard form roaming the streets… I'll let you draw your own conclusions on how controversial this could be. The author was inspired in particular by the Shakespearean rendering of Pulp Fiction, Pulp Shakespeare which he expanded the script draft and then first premiered at the Hollywood Fringe in 2011 (you can check out a trailer of it here).
Ghostbusters came crashing in to our cinema screens with its comedic genius and horror movie mockery in the 1980s and of course has been rebooted recently (2016) and this parody has even got Dan Akroyd's seal of approval. Surely the highest accolade when it comes to all things Ghostbusters!
But even if we know nothing about the films (though I'm hopeful you do) then we will have at least heard the theme song. You know this one. And so I've got to quote the re-rendering of the theme song for you in Ministers of Grace in full because it's just brilliant. It comes in Act II Scene iii and is delivered by parchment, obviously:
Art thou troubled by noises most strange 'pon the witching hour of night?

Feel thee the pangs of dread in thy cellarage or attic?

Hast thou or thy kin born witness to demon, apparition, or ghost?

If Yay your answer be, make haste and call upon us.

Ministers of Grace!
What is particularly clever about this play is that it is not simply a case of refashioning Ghostbusters into early modern English but Ministers of Grace, fuses Ghostbusters and Shakespearean drama and interweaves lines and moments from across the Shakespeare canon with those from Ghostbusters (1984) to comic effect. This roaring success of Shakespeare appropriation makes you wonder why this hasn't been done before and also certainly made me reconsider the supernatural elements of Shakespeare particularly for their comedy value. We need these mash-ups not just for light relief but to shake up our thinking about Shakespeare. Like a milkshake made from your favourite chocolate bar makes you digest it, and think about its flavours in a new way, so too does this mixing up of Ghostbusters and Shakespeare allow us to think again about both works of genius in new exciting ways. Since it made me think too of just how potentially Shakespearean Ghostbusters is, yes really.
The bit about there being no place for that kind of academic in the university (despite presumably their brilliant impact and public engagement profiles..) particularly struck me as someone working in the humanities, perhaps all the more so for its Shakespearean language given my research area! But I particularly liked it when there was subtle fusing of Shakespearean lines at appropriate points in the plot. Inside jokes for Shakespeare geeks I guess, but they will make you grin. With ghosts being blasted with 'a palpable hit' and exits pursued by dogs there's Shakespeare everywhere. But some of it is more direct appropriation, so we get Peck, Peter's rival, the environmental lawyer determined to shut down the business for producing waste without a licence, ventriloquizing Richard III in Act IV Scene ii of this play, and echoing King Lear's Edmund too, when he says: 'I am determined to prove a villain' and 'soon shall each a halter 'bout the neck/And all will know my name is Walter Peck'. The infamy sought by the villainous translates perfectly into the (albeit less successful) scheme of Peck in Ghostbusters.
Similarly the rallying of the public in Act V Scene vi as the ministers of grace set to launch their final attempt against Gozer is imbued with language from Julius Caesar and Henry V which feels entirely modern (yes I know it's in early modern language) and by no means out of place in this Shakespearean parody. So it is that Peter says:
Friends, Londoners, Countrymen!

He raises RAY's hand high. Cheers from the CROWD.

Doctor Stanz! Would'st thou please?

A universal shout for he the heart of our band of brothers here.

Thank ye. They adore thee. They most adore thee here!

Whatsoever may befall us gentles,

Stiffen the sinews, summon up the blood,

Disguise fair nature with hard-favoured rage.

[…]

And gentlemen cross England now abed

Shall think themselves accursed they were not here,

And hold their manhood cheap whiles any speaks

That fought with us upon this Judgement day.
The original Ghostbusters moment isn't that different right?! Just with more music and a reminder to be professional.. Of course.
The awkward flirting between Dana and Peter also is just as awkward when rendered into early modern English the character dynamics alter only for the better thanks to the altered idiom. But perhaps my favourite use of a section from a Shakespeare play comes from Slimmer who ventriloquizes As You Like It and even echoes a bit of Marley in A Christmas Carol, when he describes himself as 'doom'd for a certain term to walk the night,/Sans legs, sans feet, sans taste, sans everything.' A perfect description of a ghost. Using, and manipulating, this more morbid, or certainly melancholic, moment from Jacques speech in As You Like It somehow makes slimmer seem even more ridiculous, if that's possible, than the green slime producing spectre of the movie.
And of course the question you're all wondering is how does a Shakespearean version of Ghostbusters deal with the sticky issue of a marshmallow man? Well by making him into a custard man, obviously. The Everlasting Puffed Man of Custard, no less. Complete with a recipe for proper English custard for those curious as to how he might, um, taste. In fact the whole play text is studded with appropriate early modern illustrations (wood cuts predominantly). The images depict scenes or ideas which are being discussed in the script and so give the setting of even the words a distinctly early modern, and not 1980s, location. A particularly humorous one occurs in the scene in which Dana has been taken over by Zuul and Dana rises as Peter attempts to communicate with her and not with Zuul and below this speech is an image of levitation. This parody then engages not just with the language and specific play contexts, but also with wider early modern ideas and marries them intuitively with 1980s supernatural comedy. It sounds like it shouldn't work, but no doubt the same complaint was levelled at Doescher's Shakespeare's Star Wars and this script is at least as good if not, I think better than those brilliant books.
I hope someone somewhere is preparing a production of this play as I write, I'd love to see a show of Ministers of Grace this side of the pond and failing that at least go and get a copy of the script and read it. It's quick and funny reading that will make you afterwards seriously savour Shakespeare and Ghostbusters again and have you diving for the DVDs and a copy of Shakespeare's works. You'll think again about how supernatural can (and maybe should be) silly sometimes in Shakespeare and how the predominance of the supernatural in the early modern period makes it ripe for such a mash-up as this. Do make sure you call upon the Ministers of Grace. Available online now.
Jordan Monsell, Ministers of Grace (Los Angeles: Shadowcut Press, 2016)
Order a copy here.
I'm always keen to read and review Shakespeare adapted novels, short stories, plays, or poems, do feel free to get in touch either by e-mail at sarahwaters@outlook.com or via Twitter where you can find me @srawaters.