By Mya Gosling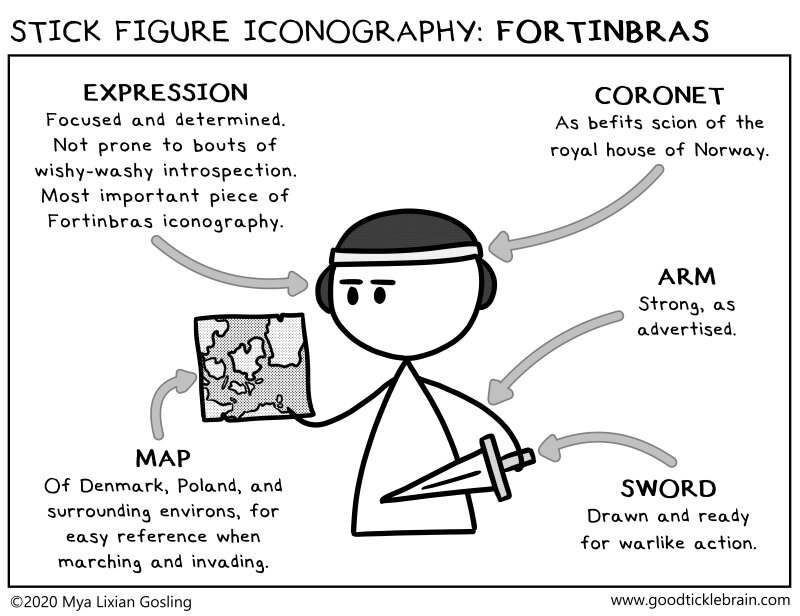 The Bail Project, Inc. is an unprecedented effort to combat mass incarceration at the front end of the system. We pay bail for people in need, reuniting families and restoring the presumption of innocence.
---
We just met him, and we won't see him again for a while, but let's take a closer look at everyone's favorite random Norwegian prince!
The more I read Hamlet, the more I like Fortinbras.
I'm taking next week off, but join me here the week after that as things get REALLY dramatic! You ain't seen nothing yet…
Read more here:: https://goodticklebrain.com/home/2020/6/11/stick-figure-iconography-fortinbras